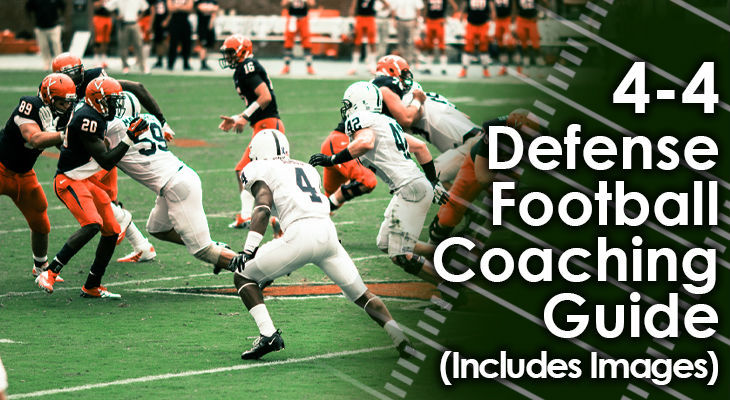 By Coach Martin | Football Defense
The 4-4 defense is one of the more popular defensive alignments among youth football teams.
That is because this defensive formation allows players at each and every level of the field to learn valuable experience at their position.
And possibly also learn techniques for their future experience, if they end up changing positions based on their developing size and skills.
Click Here to Read This Post