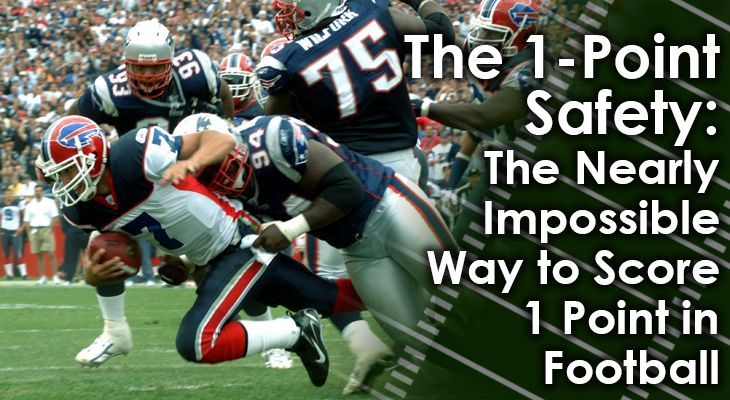 ByCoach Martin|Football Basics
There are many ways to score points in a football game. The most common point-scoring plays include a touchdown (6 points) and a field goal (3 points).
Smaller point totals are also given for conversions after a touchdown, including 1 point for an extra point and 2 points for what's known as a two-point conversion.
Teams can also score 2 points on a safety, which is a much rarer occurrence.
Even more rare is a 1-point safety.
This scoring play is so rare that not many people even know it exists — but it does.
Let's take a look at the history of the 1-point safety, and what a team would have to do in order to convert one.
Click Here to Read This Post