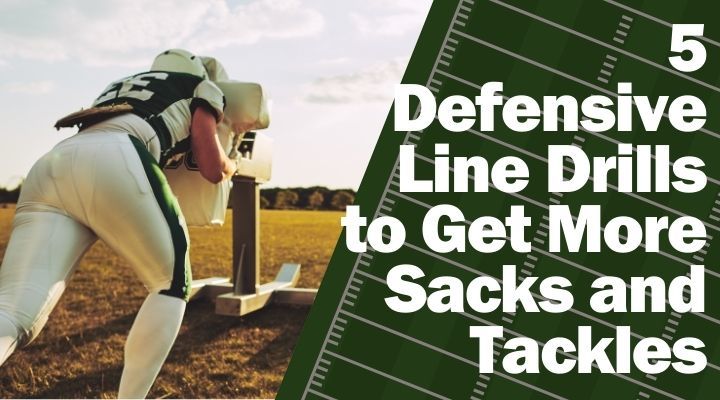 ByCoach Martin|Football Drills
Defensive line is a very demanding position.
Not only must players have good speed, footwork, and strength, they also must take on shed blocks from big offensive linemen.
They also face constant contact from a variety of players that come from all angles, as they look to break free and get to a ball carrier or a quarterback.
So, here are 5 defensive line drills to help players pick up the skills that they need to play the position.
These drills will go a long way in teaching your defensive linemen the basics to consistently shed blocks and record more tackles and sacks.
Click Here to Read This Post