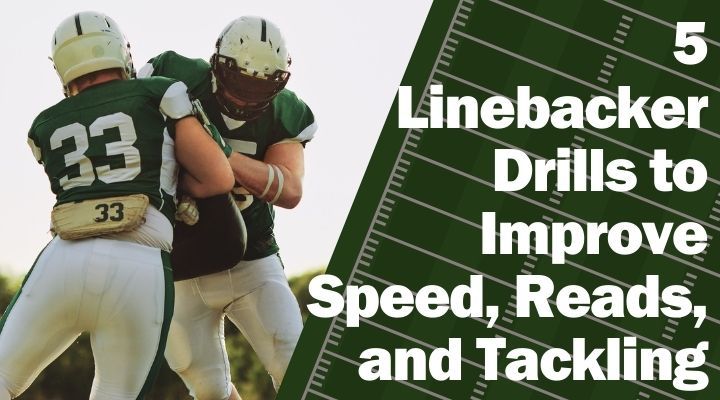 By Coach Martin | Football Drills
Linebackers have a lot of responsibilities that other positions don't have.
They need to shed blockers to get to ball carriers to make tackles.
They need to backpedal, shuffle from side to side, and then angle to get to ball carriers — all in the same play.
They also need to keep their eyes in the backfield while preparing to react as they read whether a play is a pass or run.
Because of this, linebacker drills will be a little different than ones that coaches use for other positions.
Here are five linebacker drills that all coaches should teach their linebackers to help them improve their speed, reads, and tackling.
Click Here to Read This Post