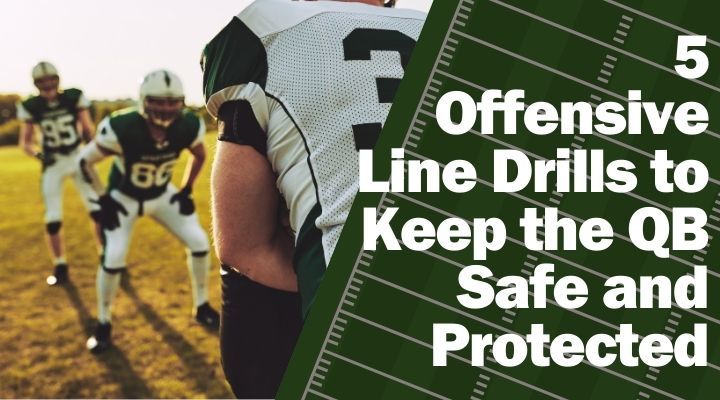 ByCoach Martin|Football Drills
The big boys on the offensive line will often dictate how successful a football team's offense is.
The quarterback and other skill position players get a lot of the credit, but none of what they do would be possible if the offensive line didn't perform well.
The offensive line has the fairly straightforward responsibility of protecting the skill players on the team. This includes opening up holes for the running game and keeping the quarterback enough time to throw on passing plays.
And coaches play a crucial role in teaching them how to be outstanding football players.
So, here are 5 drills to help your offensive linemen build their strength, speed, and stamina, as well as teach them effective blocking methods and tricks for protecting skill players on their offense.
Click Here to Read This Post