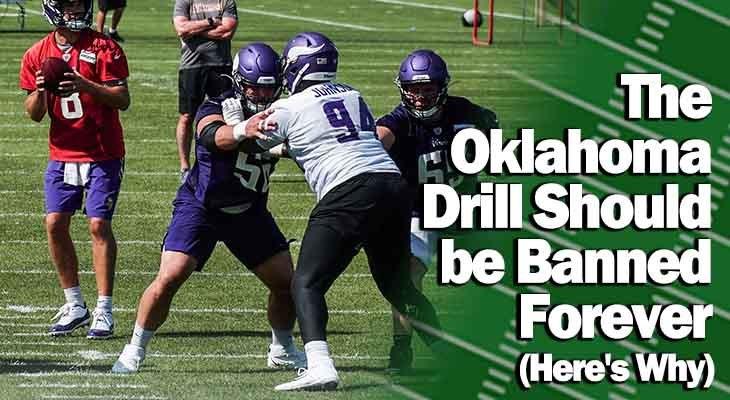 By Coach Martin | Football Drills
The infamous Oklahoma Drill was created more than 70 years ago now by Bud Wilkinson, the former coach of the University of Oklahoma football team who won three national championships and 14 conference titles.
While some aspects of the game of football that were created that long ago are still relevant today, this archaic and dangerous drill is not one of them.
Many "old-school" football players, coaches, and fans think the game is becoming "soft" today, but there is plenty of evidence that not only does the Oklahoma Drill put players at risk of serious injury, but it doesn't have many benefits at all.
Click Here to Read This Post