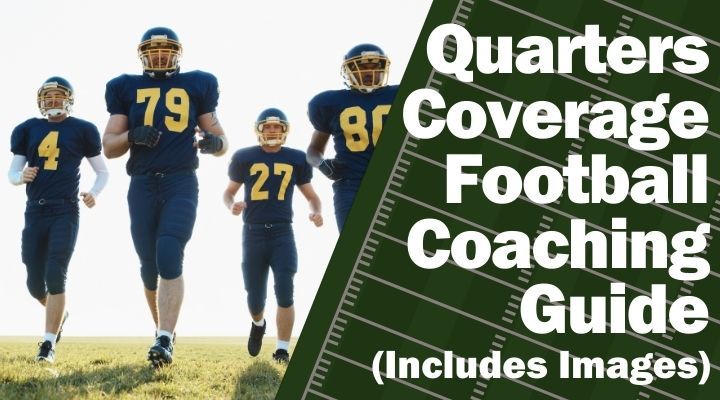 By Coach Martin | Football Defense
Quarters Coverage is one of the best defensive schemes you can teach your football team.
It's equally as good against the pass as it is against the run, which makes it extremely versatile, especially in today's game.
It can be run out of both a 4-3 and 3-4 base defensive alignment, which also simplifies the responsibilities for a lot of players on the field.
It'll present some extra challenges for safeties to identify and meet their responsibilities, but it's not too difficult for younger players to learn.
Here's a closer look at the coverage scheme.
Click Here to Read This Post