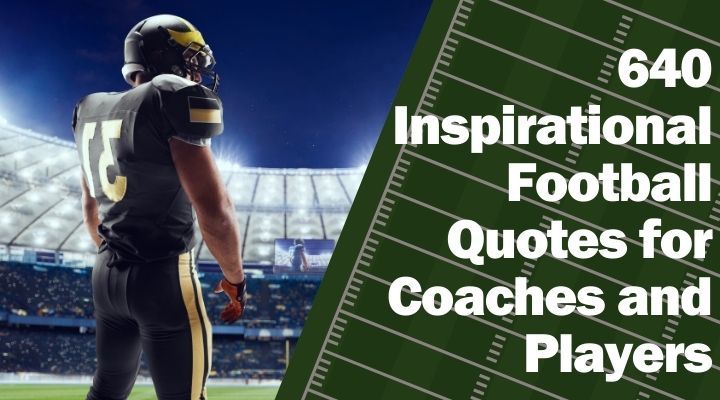 By Coach Martin | Miscellaneous
The greatest coaches and players in the NFL are no strangers to adversity, perseverance, and hard work.
It takes a lot of mental prowess – and for the players, physical as well – to do what they do. So, it'd only make sense for them to have great, solid advice for us.
If you're like me, reading inspirational quotes from successful people in the field can be a real game changer when preparing for practice or a game. These people just don't know when to quit; that's why they're winners and have the ability to move us to work harder.
Most of these 640 football quotes can be applied to any profession, so it's not just for coaches and players either.
Well, enough talk. Just sit back, relax, and prepare to be bombarded with waves of motivation.
Click Here to Read This Post